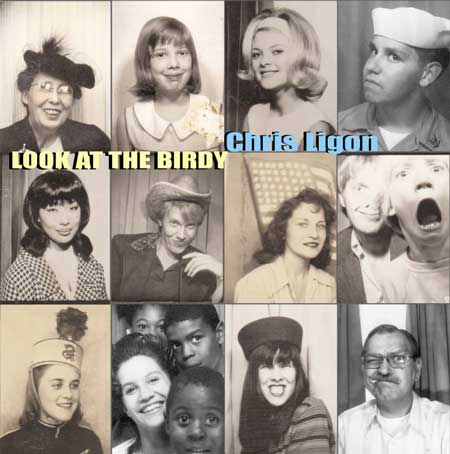 Chris Ligon
Look At The Birdy
(Clang! CL-506, 2009)

1. Buglight
2. Florida
3. Oh What A Day
4. Baby Books Bossa
5. A Thousand Pumpkins
6. I Don't Date
7. Look At The Birdy
8. Almond Grove
9. Dr. Peanut
10. Bottom Buck
11. Frankenstein Just Got Up
12. Danny O'Day
13. Randy In The Morning
14. Girl Of Virginia
15. The La La Song
16. Poetry Slam
17. Halfwit
18. Fun

All songs written by Chris Ligon
except "Danny O'Day" by Richard Ligon

Produced and performed by Chris and Scott Ligon


Compilation produced by Terry Adams

Heather McAdams appears on "Dr. Peanut" and "The La La Song"